Source: www.gulfoilandgas.com 4/13/2011, Location: Africa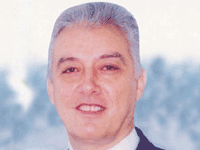 The Criminal Court of North of Cairo, headed by Judge Ahmed El Sayed approved the decision of the Attorney-General Abdel Meguid Mahmoud to freeze the money of Sameh Fahmy, the former Minister of Petroleum in Egypt and his wife.

This is a temporarily decision on the background of Fahmy accusation of corruption and illegally profiting from his position through the sale of natural gas to Israel.


Unrest in MENA - The New Oil Order
Total Buys Shell's Retail Network in Egypt

Egypt >> 5/15/2013 - French oil company Total SA Wednesday confirmed it acquired Royal Dutch Shell PLC's fuel retail network in Egypt as part of its strategy to strengthen...




More News
Related Links
Countries Quick Links