Source: www.gulfoilandgas.com 9/26/2011, Location: Africa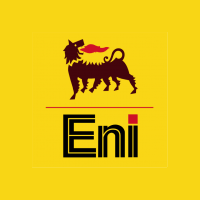 Eni restarts production in fifteen Libyan wells in Abu-Attifel, located at 300 km south of Benghazi. At present, the production level is approximately 31.900 Bopd. In the coming days, other wells will be re-activated in order to reach the required volumes to fill the pipeline connecting the field to the Zuetina terminal.

Operations are being conducted by Mellitah Oil & Gas, a Joint Venture between Eni and NOC. Abu-Attifel field was the first "giant oil field" discovered in Libya by Eni in the 60's. Eni has been active in Libya since 1959 and is the largest foreign player in terms of hydrocarbon production.


Unrest in MENA - The New Oil Order
| | |
| --- | --- |
| | |
Oman Crude Oil and Condensates Production

Oman >> 5/9/2013 - The Monthly Report released by the Ministry of Oil and Gas pointed out that the Sultanate"s crude oil and condensates production in April 2013 amounte...


Cumulative Production Exceeds 192 MMBOE

Brazil >> 5/8/2013 - Carlos Tadeu Fraga, Executive Manager for Petrobrasí Pre-salt Exploration and Production, announced at the Offshore Technology Conference (OTC 2013) t...




Suroco Provides Updates On Colombian Blocks

Colombia >> 5/8/2013 - Suroco Energy Inc. is pleased to announce commencement of production from recently drilled wells at the Cohembi-6 multi-well pad and the spudding of t...




Blocks 3&4 Production update in April 2013

Oman >> 5/7/2013 - Tethysí share of the production, before government take, from Blocks 3 and 4 onshore the Sultanate of Oman amounted in April 2013 to 129,916 barrels o...




More News
Related Links
Countries Quick Links