Source: Reuters 5/6/2012, Location: Africa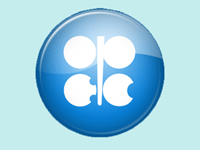 Raising the output target set by the Organization of the Petroleum Exporting Countries is not on OPEC's agenda for now but probably will be, Algerian Energy and Mines Minister Youcef Yousfi said.

Asked about the prospect of increasing the target, Yousfi told state radio: "For the moment that is not the object of our discussions, but probably that will come at the OPEC level."

OPEC is scheduled to meet next on June 14 in Vienna, where it is likely to focus on quotas and production. At a meeting in December last year, the organization's production target was set at 30 million barrels per day. This target came under pressure after oil prices in March jumped to $128 a barrel, the highest since 2008, though they have since fallen back a little.

Many in OPEC believe high prices damage members' interests by hurting economic growth in consumer countries and so driving down demand for crude long term.

Algeria, along with fellow OPEC members Iran and Venezuela, has in the passed opposed raising output, preferring instead to keep prices high.


| | |
| --- | --- |
| | |
Oil Market Highlights - May 13

Austria >> 5/12/2013 - The OPEC Reference Basket dropped for the second-consecutive month in April, declining by $5.39 or more than 5% to stand at $101.05/b. Year-to-date, ...




World Oil Supply - May 13

Austria >> 5/12/2013 - Non-OPEC
Estimate for 2012
Non-OPEC oil production is estimated to have averaged 52.98 mb/d in 2012, indicating an increase o...


Balance of Supply and Demand - May 13

Austria >> 5/12/2013 - Estimate for 2012
Demand for OPEC crude for 2012 has been revised up by 0.1 mb/d to stand at 30.2 mb/d. This was due to the downward revi...




More News
Related Links
Countries Quick Links