Source: www.gulfoilandgas.com 6/26/2012, Location: Asia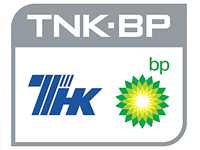 TNK-BP is planning to complete implementation of a large-scale corrosion prevention program at CJSC Ryazan Oil Refinery Company (CJSC RORC, incorporated in the TNK-BP Group of companies) by 2015 for integral protection of all process equipment from corrosion in the framework of production modernization.

Water content monitoring equipment and online control devices will be installed on crude distillation and hydro-skimming units, especially in aggressive media, for real-time control of corrosion processes. Certain measures of the corrosion prevention program were carried out on a number of process units during the fall-spring repair campaign of the company: crude distillation unit AVT-4 was tested for the first time, and special devices were installed into pipelines for measuring the rate of metal corrosion.

"The equipment modernization and corrosion prevention program of the Ryazan Oil Refinery is being implemented according to the schedule. Almost 25% of the program is already accomplished, including protection of key process units," said Mikhail Davydov, Senior Vice President, Refining, TNK-BP.


| | |
| --- | --- |
| | |


Japan Economy – May 2013

Japan >> 5/19/2013 - Since the newly elected government has shown its willingness to push the economy out of its deflationary corner and lift growth levels beyond its curr...




India Oil Trade in April 2013

India >> 5/17/2013 - India's crude oil imports dropped In March both on a monthly and on an annual basis. The drop is equal to 75 tb/d or 2% m-o-m, while y-o-y it saw a sl...




More News
Related Links
Countries Quick Links