Source: OPEC 6/29/2012, Location: Asia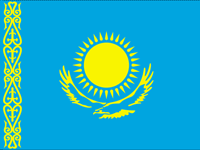 Total FSU crude exports rose by 4.3% to 6.62 mb/d. The increased supply could be attributed to the tendency of Russian companies to boost their exports during the scheduled refinery maintenance of April and May. Pipeline crude exports also rose by 5.0% to 4.28 mb/d compared to the month before. Supplies of Russian ESPO Blend to China rose by 3.3% to 309 tb/d in May, while exports from Russia's far eastern port of Kozmino increased by 11.6% to 318 tb/d.

CPC exports rose by 26.3% to 753 tb/d and BTC Blend exports slightly declined by 1.5% to 735 tb/d. The Kazakh crude transit shipments through Russia by rail declined by 14.7% in April to 168 tb/d after increased shipments in March, which were the result of increased deliveries of Tengiz crude to the Ukrainian port of Feodosiya. Along the Transneft pipeline system, the overall crude exports from Russia increased to 4.28 mb/d despite some changes in flows. Black sea exports rose by 7.8% to 907 tb/d compared to the month before. Baltic exports increased sharply by 29.7% to 1.88 mb/d as Russian producers searched for outlets to sell extra Urals normally taken by domestic refiners currently undergoing maintenance.

FSU total product exports rose in April by 4.0% or 368 tb/d to 2.84 mb/d. The m-o-m increase was due to a rise in vacuum gasoil, which increased by 68 tb/d or 38.0% to a level of 247 tb/d, and naphtha, which increased by 46 tb/d or 17.3% to a level of 312 tb/d on the month. offsetting a decline in gasoil by 71 tb/d or 7.9% to a level of 831 tb/d.


| | |
| --- | --- |
| | |
Middle East Oil Supply - May 2013

Oman >> 5/23/2013 - Middle East oil supply is believed remain steady in 2013 and drop 10 tb/d to average 1.49 mb/d, representing a downward revision of 10 tb/d from the p...


US Oil Supply – May 2013

Austria >> 5/22/2013 - US oil production is forecast to increase by 0.59 mb/d to average 10.63 mb/d in 2013, the highest growth among all non-OPEC countries. This strong gro...




China Oil Trade - April 2013

China >> 5/21/2013 - China's crude oil imports rose slightly in March by 10 tb/d or 0.2% to average 5.5 mb/d, while refineries registered lower crude runs. In an annual co...




US Oil Trade in April 2013

Austria >> 5/20/2013 - According to preliminary data, US crude oil imports in April were almost stable compared with last month's level, averaging 7.7 mb/d, though they lost...


Saudis Cut March Crude Exports

Saudi Arabia >> 5/19/2013 - Saudi Arabia, Kuwait, and Venezuela reduced crude oil exports in March from the previous month while West African members of the Organization of Petro...




More News
Related Links
Countries Quick Links