Source: www.gulfoilandgas.com 7/5/2012, Location: Middle East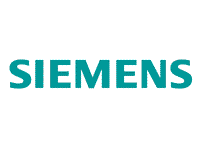 Siemens, the global powerhouse in electronics and electrical engineering operating in the energy, infrastructure, industry and healthcare sectors, announced that the first two of its SGT6-2000E gas turbine units have been commissioned ahead of schedule at the Hail-2 Extension-III power plant, which at full capacity will provide electricity to more than 300,000 inhabitants in the Hail region of Saudi Arabia.

Siemens Energy Fossil Power Generation, together with Alfanar, a local engineering, procurement and construction (EPC) contractor, have jointly commissioned the gas turbine units for Saudi Electricity Company (SEC). Siemens has supplied four SGT6-2000E gas turbines and four generators together with auxiliary equipment, providing a total output capacity of 280 MW, for the project. The commissioning was achieved in accordance to the highest standards of safety and quality. This follows the successful commissioning of the first two gas turbine units at Hail-2 Extension-II power plant in a record time of 12 months last year.

Arja Talakar, CEO of Siemens Saudi Arabia, said, "The Kingdom of Saudi Arabia has announced major investments in the development of local infrastructure and we are proud to contribute to this rapid development and to the realization of the Kingdom's ambitious industrialization plans."

Saudi Arabia is one of the most attractive power generation markets worldwide. With the kingdom's population estimated to increase to 40 million from 28 million this decade, installed power generation capacity will have to double to meet the demand. The Hail-2 power plant will contribute significantly to the development of the infrastructure of the Hail region and also address the Kingdom's growing demand for sustainable power generation.


| | |
| --- | --- |
| | |
Middle East Oil Supply in October 2014

Bahrain >> 10/22/2014 - Middle Eastern oil production is estimated to decline by 20 tb/d in 2014 to average 1.34 mb/d, a downward revision of 30 tb/d from the previous month....




Qatar Petroleum Awards Contract for Dukhan

Qatar >> 10/16/2014 - Qatar's leading facilities management company, Cofely Besix Mannai Facility Management (CBMFM), has been awarded its first contract by Qatar Petroleum...




KS Discoverer 1 to Stay in Kurdistan

Iraq >> 10/14/2014 - Atlantic Onshore Services BV, a subsidiary of KS Drilling Pte Ltd (KS Drilling), has signed a new contract with OP Hawler Kurdistan Limited (formally ...


Middle East Oil Demand in October 2014

Saudi Arabia >> 10/13/2014 - In Saudi Arabia, August 2014 oil demand was characterized by a substantial increase of 0.31 mb/d or around 13% y-o-y, with total oil demand reaching ...




More News
Related Links
Countries Quick Links