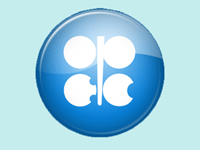 Indian oil demand in April grew by only a marginal 0.2% y-o-y. This was the lowest level of growth since October 2010. As in previous months, industrial diesel oil demand grew the most, hitting a high of 8% and adding another 0.11 mb/d to the total diesel consumption pool. India consumes around 1.5 mb/d of diesel oil and it is the most consumed petroleum product in the country, mostly by the transportation sector; but it is also consumed in large amounts by both the industrial and agricultural sectors.

The consumption of gasoline continued to grow by 3.7% y-o-y, while naphtha, jet fuel and residual fuel oil requirements declined, as a result of lower industrial activity, personnel turbulences in the aviation sector and fuel-substitution. Due to the seasonality and the competing price of natural gas, Indian consumption of fuel oil is on the decline. It plunged by 26% in April, following a relatively low base from last year. LPG and gasoline are the largest consumed oil products, after diesel oil, in India. They denote 14% and 11% of the country's total oil demand.

The retail pricing mechanism is still a contentious issue in India and would have a considerable influence over future demand estimates. Given the current inflation rate, India has deregulated retail prices for some petroleum products, and the government has been hesitant to allow oil companies to pass on the hike in international oil prices to end-users. For 2012, India's oil demand is expected to grow by 0.12 mb/d. The Indian automobile market faced moderate growth of just 4% during 2011, compared with solid 31% growth during 2010.

This resulted from high fuel prices and surging loan rates. For the current year, according to the Society of Indian Automobile Manufacturers, domestic passenger car sales increased by just 3.6% in April y-o-y. This was the lowest growth in the last ten months, and came about as a result of costlier loans, higher fuel prices and increases in vehicle prices. Indonesia is the second-largest oil consumer in Other Asia, after India, and its oil demand is growing. Its oil demand in March grew by 3.4% y-o-y, averaging 1.3 mb/d. Gasoline and LPG consumption grew by 40 tb/d each. As for the total year, Indonesian oil demand is forecast to inch up by 2.0% y-o-y. Given the healthy economies in most of Other Asia, the region's oil demand growth is estimated at 0.2 mb/d y-o-y. This is almost one third lower than last year's growth.