Source: www.gulfoilandgas.com 7/21/2012, Location: Asia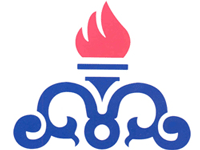 Construction of the first national Iranian Refinery is to be undertaken by the Iranian Central Oil Fields Company.

ICOFC Managing director said according to a decree issued by Iranian oil minister construction of the first national Iranian refinery at Halegan region will be handled by the Iranian Central Oil Fields Company.

Mehdi Fakour hinted at a contract signed between ICOFC and Khatam-al-Anbia headquarters in this regard and said strengthening private sector is one of the objectives of the project.

He referred to the project as the biggest refinery of the country and continued due to high amount of activities to be implemented at the refinery, the complex will become the countrys refinery hub.

"Two gathering centers and one separate center have been planned to be constructed at the project as well", Fakour said adding Halegan national refinery includes desalting and sweetening units as well as a compressor station.

He reiterated 132km 8-inch pipeline and 130km flow pipeline together with 150km road are to be constructed and in the first phase of the project some 20 million cubic meters of gas will be refined as well.

Fakour said initial design of Halegan national refinery has been finished and it will be constructed and developed in 4 years.

Halegan gas field is located 73km north of Asaluyeh, in the south part of Fars province, 25km south of Sefid Baghon field.


| | |
| --- | --- |
| | |


More News
Related Links
Countries Quick Links