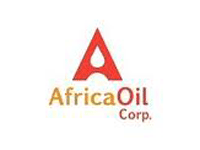 Africa Oil Corp. is pleased to announce that it has signed a definitive farmout agreement with Marathon Oil Corporation whereby Marathon Oil will acquire the rights to obtain an interest in two of Africa Oil's Kenyan exploration blocks. Under the terms of the farmout agreement, Marathon Oil will acquire a 50% interest in Block 9 and a 15% interest in Block 12A, both in Kenya. Africa Oil will maintain operatorship in Block 9, but Marathon Oil has the right to assume operatorship if a commercial discovery is made. In addition, Africa Oil and Marathon Oil have agreed to jointly pursue exploration activities on an additional exploration area in Ethiopia. The above transactions are all subject to host country Government approvals.

The resulting interest in the Kenyan exploration blocks upon approvals and subsequent closing of the Marathon Oil farmout agreement, together with the completion of a separate farmout transaction with Tullow Oil plc will be as follows:

Block 9 (Kenya): Africa Oil 50%; and Marathon Oil 50%.
Block 12A (Kenya): Africa Oil 20%; Marathon Oil 15%; and Tullow 65%.

Net Working Interests are subject to backin rights or carried working interests, if any, of the respective governments or national oil companies of the host governments. In consideration for the assignment of these interests, Marathon Oil will pay Africa Oil an entry payment of $35 million which includes prior expenditures, and has agreed to fund Africa Oil's working interest share of future joint venture expenditures anticipated to be spent over the next three years up to a maximum of $43.5 million.

Keith Hill, Africa Oil's President and CEO, stated, "We are very pleased to welcome Marathon Oil as a partner with their stature and long history of success in the oil and gas business. We look forward to working together to expand on the success we have had in our East Africa exploration program to date. The consideration to be received from Marathon Oil will allow us to both accelerate the exploration in the blocks that Marathon Oil is farming into as well as provide additional funding to the Company for the accelerated exploration program on the Tertiary rift trend being executed in partnership with Tullow Oil. East Africa is rapidly becoming the most prospective oil and gas province in the world and the large, strategic land portfolio we hold ensures we will be at the center of industry activity."

Africa Oil is also pleased to announce the completion of an additional farmout transaction with Tullow. Under the Tullow farmout transaction, which has received Kenya government approval, Tullow paid Africa Oil $759,000 in consideration of past costs to acquire an additional 15% interest in Block 12A in Kenya. Tullow will also fund Africa Oil's working interest share of costs related to the acquisition of 520 kilometers of 2D seismic until an expenditure cap of $3.1 million net to Africa Oil has been met, following which Africa Oil will be responsible for its working interest share of seismic acquisition costs. Tullow previously acquired a 50% interest in, and operatorship of, Block 12A in a transaction that was completed in February 2011.

Africa Oil also announces that it has entered into a definitive agreement with New Age (Africa Global Energy) Limited whereby New Age will acquire an additional 25% interest in Africa Oil's Blocks 7 & 8 in Ethiopia, together with operatorship of Blocks 7 & 8 and the Adigala Area. In consideration of the assignment of the interest New Age will pay to Africa Oil $1.5 million in consideration of past costs. Following the completion of the New Age farmout transaction, the resulting interest in Blocks 7 & 8 will be as follows:

Blocks 7 & 8: Africa Oil 30%; New Age 40%; and Afren plc 30%.

The transfer of operatorship will occur upon completion of the acquisition of the Blocks 7 & 8 interest by New Age. This transaction is also subject to host government approvals, the waiver of preemption rights by Africa Oil's partners and the satisfaction of any applicable regulatory requirements.