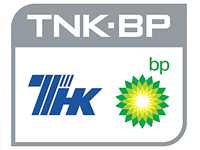 LLC Buguruslanneft, a subsidiary of TNK-BP, will invest over 160 million rubles this year into implementation of a program aimed at raising the level of utilization of associated petroleum gas in its four largest fields.

LLC Buguruslanneft is performing comprehensive works in the Krasnoyarskoe, Tarkhanskoe, Karpovskoe, and Ibryaevskoe fields for fuller utilization of associated petroleum gas produced in these fields. The company is now completing implementation of measures for modernization of the gas gathering system and transportation and treatment of associated petroleum gas. The upgraded gas gathering system will be put into operation by the end of 2012. Associated petroleum gas will be used for satisfying own needs of the company and enhancing oil recovery from reservoirs.

"More efficient utilization of associated petroleum gas and minimization of the environmental impact are strategic priorities of TNK-BP. Modernization of Buguruslanneft is an important element of the comprehensive program aimed at attaining the level of 95% utilization of associated petroleum gas in the company by 2015," said Mikhail Slobodin, Executive Vice President, strategy and New Business Development, TNK-BP.