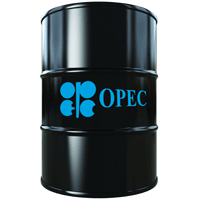 The structure of the Nymex WTI market remained almost unchanged from the previous month's contango, with the first month versus the second month time spread averaging around 31˘/b in June compared to 33˘/b in May. Meanwhile, despite the reversal of the Seaway pipeline last month, Cushing stocks continued to expand over the month, which may have prompted pipeline operator Enbridge to announce that it expects to complete the 400,000 b/d expansion of the Seaway pipeline by late this year.

The 150,000 b/d link, which pumps crude from the Cushing storage hub to the US Gulf Coast, was originally slated for expansion by 1Q13; but growing Cushing inventories may have rushed the pipeline operator's plans. Meanwhile, from the 2nd half of June onward, the ICE Brent market structure flipped into contango for the first time since August of last year. Stock builds in the Atlantic Basin, lower US sweet crude acquisitions, economic run cuts in Europe and rising Libyan crude output, coupled with a worsening economy and the subsequent fall in outright prices, all pushed the once-solidly backwardated ICE Brent market structure into contango. The average spread between the first and second month contracts during the 2nd half of June was at a contango of 15˘/b compared to a backwardation of 55˘/b in May

. The transatlantic (Brent vs. WTI) spread further continued its narrowing trend in June by $2.05 in favour of WTI to $13.52/b. This was more in line with the significant weakness in the Brent market rather than a consequence of the Seaway pipeline reversal. As noted above, despite the reversal of the Seaway pipeline, Cushing stocks continued to expand over the month on the back of abundant US and Canadian shale and tar sands output, but at a slowing pace.