Source: OPEC 8/1/2012, Location: Middle East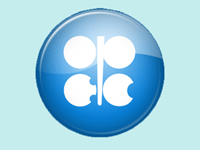 The decline in crude burning reduced Saudi Arabian oil demand by 0.04 tb/d in May y-o-y. However, this is not expected to be repeated in the peak of the summer, where demand for electricity is at its highest. Saudi motorists consumed almost half a million barrels of gasoline daily in May. Transportation fuel is growing at a fast rate, as a result of strong economic activity. Middle East oil demand is forecast to grow by 2.4%, to average 7.7 mb/d in 2012.


Oil Market Highlights - May 13

Austria >> 5/12/2013 - The OPEC Reference Basket dropped for the second-consecutive month in April, declining by $5.39 or more than 5% to stand at $101.05/b. Year-to-date, ...




World Oil Supply - May 13

Austria >> 5/12/2013 - Non-OPEC
Estimate for 2012
Non-OPEC oil production is estimated to have averaged 52.98 mb/d in 2012, indicating an increase o...


Balance of Supply and Demand - May 13

Austria >> 5/12/2013 - Estimate for 2012
Demand for OPEC crude for 2012 has been revised up by 0.1 mb/d to stand at 30.2 mb/d. This was due to the downward revi...




More News
Related Links
Countries Quick Links