Source: www.gulfoilandgas.com 9/5/2012, Location: Middle East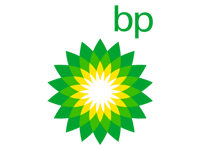 The well-known oil company, British Petroleum, was summoned to a court one more time by the U.S. Justice Department, to take responsibility for what the department calls "Gross negligence and willful misconduct".

A new court filling is the acutest action ever taken by the U.S. government for to make the British oil mogul, mostly responsible for the largest oil spill in U.S. history.

According to Washington Post, government lawyers wrote in the filling in the federal court in New Orleans that "The behavior, words and actions of these BP executives would not be tolerated in a middling size company manufacturing dry goods for sell in a suburban mall"The government lawyers believe that BP was attempting to convince a federal judge to acquitted the company.

The oil spill bugan in April 2010when an explosion obliterate the Deepwater Horizon drilling rig and cuase the death of 11 workers. Some analysts reckoned the cost of the spill at more than 60 billion dollars.


| | |
| --- | --- |
| | |
Middle East Oil Supply - May 2013

Oman >> 5/23/2013 - Middle East oil supply is believed remain steady in 2013 and drop 10 tb/d to average 1.49 mb/d, representing a downward revision of 10 tb/d from the p...