Source: www.gulfoilandgas.com 4/14/2011, Location: Africa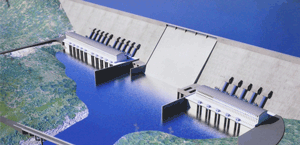 With a view to assisting the realization of the Grand Millennium Dam, residents of Addis Ababa City continue to buy millennium bonds. Residents are buying bonds so as to contribute their share and reply to government's call to finance the dam by our own resource.

Egypt's Ambassador to Ethiopia, Tarek Ghoneim, said that Egypt is open to negotiations for an amicable solution to the dispute over the Nile water. Prime Minister Meles Zenawi, called on Cairo and Khartoum to participate in the ownership of a dam project of the millennium.


Special Report
Total Buys Shell's Retail Network in Egypt

Egypt >> 5/15/2013 - French oil company Total SA Wednesday confirmed it acquired Royal Dutch Shell PLC's fuel retail network in Egypt as part of its strategy to strengthen...




More News
Related Links
Countries Quick Links