Source: www.gulfoilandgas.com 2/28/2012, Location: Asia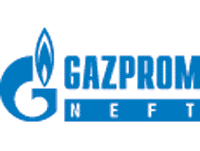 As at 31 December 2011, the total "proven" and "probable" (2P) reserves of Gazprom Neft group under PRMS international standards amounted to 11.577 billion barrels of oil and 15.720 trillion cubic feet of gas, which translates into 14.197 billion barrels of oil equivalent.

Compared with the end of 2010, Gazprom Neft's hydrocarbon reserves increased by 8.78% (1.145 billion barrels of oil equivalent). Considering its production volume for 2011, the replacement level of Gazprom Neft's category 2P hydrocarbon reserves was 379% (1.567 billion barrels).

The reserves of Gazprom Neft and its joint ventures were audited by DeGolyer and MacNaughton.


India Oil Trade in April 2013

India >> 5/17/2013 - India's crude oil imports dropped In March both on a monthly and on an annual basis. The drop is equal to 75 tb/d or 2% m-o-m, while y-o-y it saw a sl...




FSU Oil Trade in April 2013

Russia >> 5/15/2013 - In March, total crude oil exports from the FSU declined by 57 tb/d or 0.9% to average 6.4 mb/d. Crude exports through the Russian pipeline increased b...




Asia Oil Supply – April 2013

India >> 5/12/2013 - Asia's oil production is expected to remain steady in 2013, compared with last year, with a minor increase of 30 tb/d to average 3.65 mb/d, representi...




More News
Related Links
Countries Quick Links