Source: Bloomberg 3/20/2012, Location: Middle East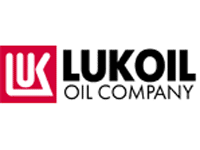 OAO Lukoil, Russia's biggest non- state oil producer, will sign an agreement with Samsung Group this week on the development of the West Qurna-2 oil field in Iraq, according to the Iraqi Oil Ministry. South Korea's Samsung will install "a crude-gathering facility and a central processing plant for West Qurna-2," the ministry said in an e-mailed statement. The deal will be signed March 22, it said, without elaborating further.

Lukoil expects to complete the purchase of Statoil ASA (STL)'s stake in West Qurna-2 in May, Chief Executive Officer Vagit Alekperov said March 14. Lukoil may invite new partners to join the project, he said. Moscow-based Lukoil and Norway's state-controlled Statoil won the rights to develop the second phase of the field in 2009.


| | |
| --- | --- |
| | |


Middle East Oil Demand in September 2014

Saudi Arabia >> 9/23/2014 - In Saudi Arabia, products had a mix performance during the month of July 2014. While jet fuel, other products and direct crude oil for burning saw exc...




QAFAC Completed CDR Plant Construction

Qatar >> 9/18/2014 - Industries Qatar, one of the region's industrial giants with interests in the production of a wide range of petrochemical, fertiliser and steel produc...




More News
Related Links
Countries Quick Links