Source: Reuters 4/17/2012, Location: Middle East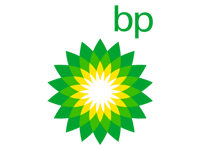 BP is looking closely at a project to revive Iraq's northern Kirkuk oilfield, industry sources said, as Baghdad aims to strengthen its position in a dispute with semi-autonomous Kurdistan over ownership of northern Iraqi fields. Executives from the UK major paid a visit to the giant oilfield and met with Iraqi officials in Kirkuk at the end of March. The trip followed initial soundings from Iraq's Oil Ministry to BP about the ageing oilfield, which is suffering from massive declines.

"BP is actively considering Kirkuk, provided the economics work," said an industry source. "But it's very early days; there are no negotiations."

Iraqi Deputy Prime Minister for Energy Hussain al-Shahristani is in London this week to attend an energy conference, but high-level BP executives are not scheduled to meet with him, the source said.

BP declined to comment.

Baghdad is understood to be keen to have the British oil major positioned in northern Iraq to counter the recent controversial move by U.S. major Exxon Mobil into Kurdistan, according to Western diplomats and Iraqi industry sources.

The Kurdistan Regional Government (KRG) and Baghdad are locked in a long-running feud over oil and land rights. "The central government has introduced a new element - the BP factor - which raises the level of debate over Kirkuk," said an Iraqi oil executive.

Baghdad was furious last year when Exxon Mobil announced an exploration deal with the Kurds. It considers any oil contracts struck with the KRG to be illegal. Baghdad threatened to bar Exxon from future deals and even to reconsider its role at Iraq's southern West Qurna-1 oilfield.

BP also has a formidable position in southern Iraq. It was first to move when Baghdad opened the way to foreign oil firms in 2009, securing a development project with junior partner China National Petroleum Corp. for the supergiant Rumaila field, Iraq's biggest producer.

For that reason, the British company would not make a play in Kurdistan while the central government and Arbil are at odds, industry sources said.

The Kurds, meanwhile, have warned international oil firms against signing deals with Baghdad to boost Kirkuk's recovery.

For its part, the UK government is said to be in favour of BP playing a role in Kirkuk.

But any move by BP into northern Iraq would be purely on commercial terms, said the industry source, rather than for political reasons.


| | |
| --- | --- |
| | |
Middle East Oil Supply in October 2014

Bahrain >> 10/22/2014 - Middle Eastern oil production is estimated to decline by 20 tb/d in 2014 to average 1.34 mb/d, a downward revision of 30 tb/d from the previous month....




Qatar Petroleum Awards Contract for Dukhan

Qatar >> 10/16/2014 - Qatar's leading facilities management company, Cofely Besix Mannai Facility Management (CBMFM), has been awarded its first contract by Qatar Petroleum...




KS Discoverer 1 to Stay in Kurdistan

Iraq >> 10/14/2014 - Atlantic Onshore Services BV, a subsidiary of KS Drilling Pte Ltd (KS Drilling), has signed a new contract with OP Hawler Kurdistan Limited (formally ...


Middle East Oil Demand in October 2014

Saudi Arabia >> 10/13/2014 - In Saudi Arabia, August 2014 oil demand was characterized by a substantial increase of 0.31 mb/d or around 13% y-o-y, with total oil demand reaching ...




More News
Related Links
Countries Quick Links