Source: www.gulfoilandgas.com 5/4/2012, Location: Europe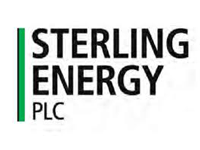 Sterling, the independent oil and gas exploration and production company with interests in the Middle East and Africa, is pleased to announce the appointment of Peel Hunt LLP as Joint Broker with immediate effect.


US Oil Trade in April 2013

Austria >> 5/20/2013 - According to preliminary data, US crude oil imports in April were almost stable compared with last month's level, averaging 7.7 mb/d, though they lost...




Technip Awarded EPCI Contract in Norway

Norway >> 5/14/2013 - Technip was awarded by Statoil an engineering, procurement, construction and installation lump-sum contract for the Norne field development, located i...


The Light-Sweet/Heavy-Sour Crude Spread

Austria >> 5/13/2013 - In Europe, sweet/sour differentials narrowed as demand for medium-sour Urals received a boost from arbitrage with several cargoes seen leaving for bot...




Oil Market Highlights - May 13

Austria >> 5/12/2013 - The OPEC Reference Basket dropped for the second-consecutive month in April, declining by $5.39 or more than 5% to stand at $101.05/b. Year-to-date, ...


Assessment of the Global Economy - May 13

Austria >> 5/12/2013 - When the global growth forecast for 2013 was published in July last year at 3.2%, the estimate seemed rather conservative. However, almost a year lat...




More News
Related Links
Countries Quick Links