Source: OPEC 7/9/2012, Location: Europe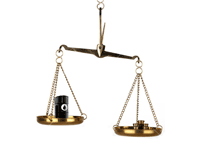 Demand for OPEC crude for last year remained unchanged from the previous assessment, as world oil demand, non-OPEC supply and OPEC NGLs saw minor revisions. All quarters together indicated a minor revision of less than 20,000 b/d. At 30.1 mb/d, the demand for OPEC crude stood at 0.4 mb/d above a year ago. 1Q12 and 2Q12 showed growth of 1.0 mb/d and 0.3 mb/d, respectively, while both 3Q12 and 4Q12 saw growth of 0.1 mb/d compared to the same period in the previous year.


Oil Market Highlights - May 13

Austria >> 5/12/2013 - The OPEC Reference Basket dropped for the second-consecutive month in April, declining by $5.39 or more than 5% to stand at $101.05/b. Year-to-date, ...




World Oil Supply - May 13

Austria >> 5/12/2013 - Non-OPEC
Estimate for 2012
Non-OPEC oil production is estimated to have averaged 52.98 mb/d in 2012, indicating an increase o...


Balance of Supply and Demand - May 13

Austria >> 5/12/2013 - Estimate for 2012
Demand for OPEC crude for 2012 has been revised up by 0.1 mb/d to stand at 30.2 mb/d. This was due to the downward revi...




More News
Related Links
Countries Quick Links