Source: Reuters 7/11/2012, Location: Africa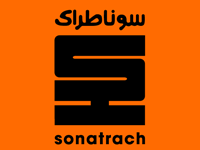 Algeria's state run oil company Sonatrach has increased its gasoil import requirements for the five-month period between August and December by 400,000 tonnes to 840,000 tonnes, traders said on Wednesday.

The suppliers have already been selected, traders added, with London-based PetroIneos Trading securing the bulk of cargoes sought by the Algerian firm.

PetroIneos Trading Ltd is a joint venture between PetroChina and UK petrochemical maker Ineos Group Ltd .


Middle East Oil Supply - May 2013

Oman >> 5/23/2013 - Middle East oil supply is believed remain steady in 2013 and drop 10 tb/d to average 1.49 mb/d, representing a downward revision of 10 tb/d from the p...


US Oil Supply – May 2013

Austria >> 5/22/2013 - US oil production is forecast to increase by 0.59 mb/d to average 10.63 mb/d in 2013, the highest growth among all non-OPEC countries. This strong gro...




China Oil Trade - April 2013

China >> 5/21/2013 - China's crude oil imports rose slightly in March by 10 tb/d or 0.2% to average 5.5 mb/d, while refineries registered lower crude runs. In an annual co...




US Oil Trade in April 2013

Austria >> 5/20/2013 - According to preliminary data, US crude oil imports in April were almost stable compared with last month's level, averaging 7.7 mb/d, though they lost...


Saudis Cut March Crude Exports

Saudi Arabia >> 5/19/2013 - Saudi Arabia, Kuwait, and Venezuela reduced crude oil exports in March from the previous month while West African members of the Organization of Petro...




More News
Related Links
Countries Quick Links