Source: Reuters 7/26/2012, Location: Europe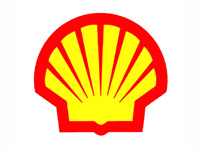 Royal Dutch Shell expects the oil price to come under pressure in the rest of the year due to a weaker economy, the company's chief executive said.

"Given the macroeconomic downturn at this stage, I think you will clearly see a lower oil price compared to the last 18 months," Peter Voser said at a news conference to discuss Shell's earnings.

"I see the oil price soft in the second half," he added.


Oil Market Highlights - May 13

Austria >> 5/12/2013 - The OPEC Reference Basket dropped for the second-consecutive month in April, declining by $5.39 or more than 5% to stand at $101.05/b. Year-to-date, ...




World Oil Supply - May 13

Austria >> 5/12/2013 - Non-OPEC
Estimate for 2012
Non-OPEC oil production is estimated to have averaged 52.98 mb/d in 2012, indicating an increase o...


Balance of Supply and Demand - May 13

Austria >> 5/12/2013 - Estimate for 2012
Demand for OPEC crude for 2012 has been revised up by 0.1 mb/d to stand at 30.2 mb/d. This was due to the downward revi...




More News
Related Links
Countries Quick Links