Source: www.gulfoilandgas.com 8/7/2012, Location: North America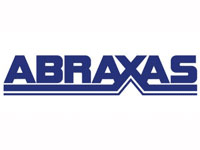 Abraxas Petroleum Corporation announced that Geoffrey R. King, CFA, has been hired to serve as Vice President and Chief Financial Officer of the Company. Mr. King has been with Van Eck Associates since 2007 as a Senior Energy Analyst with his focus on natural resource equities and commodities and prior to that served as a Senior Analyst of Global Power and Energy with Merrill Lynch and Petrie Parkman. Mr. King has a B.A. in Economics and History from Davidson College. Mr. King replaces Barbara Stuckey who has elected to retire.

"I am pleased to announce the addition of Geoff to our team. His energy and capital markets experience will help Abraxas move to the next level," commented Bob Watson, President and CEO of Abraxas. Abraxas Petroleum Corporation is a San Antonio based crude oil and natural gas exploration and production company with operations across the Rocky Mountain, Mid-Continent, Permian Basin and Gulf Coast regions of the United States and in the province of Alberta, Canada.


| | |
| --- | --- |
| | |
Egypt Appoints New CEO for EGPC

Egypt >> 5/20/2013 - Egypt's oil ministry appointed Tarek El-Barkatawy chief executive of state-owned Egyptian General Petroleum Corp. (EGPC). Mr. El-Barkatawy replaces Sh...


Chesapeake Names Robert Douglas Lawler CEO

United States >> 5/20/2013 - Chesapeake Energy Corporation announced that Robert Douglas ("Doug") Lawler, 46, Senior Vice President, International and Deepwater Operations at Anad...




Amerisur Appointed Non-Executive Director

Colombia >> 5/14/2013 - Amerisur Resources Plc, the oil and gas producer and explorer focused on South America, is pleased to announce the proposed appointment of Nigel Luson...




Songa Appoints Bjornar Iversen as New CEO

Norway >> 5/13/2013 - Songa Offshore SE has appointed Bjornar Iversen as new CEO of Songa Offshore SE, effective as of June 1st. Iversen will relocate to Limassol and take ...


TAQA Appoints UK, Iraq Managing Directors

Iraq >> 5/9/2013 - Abu Dhabi, United Arab Emirates – TAQA, the global energy company based in Abu Dhabi, has appointed Pete Jones to the position of Managing Director fo...