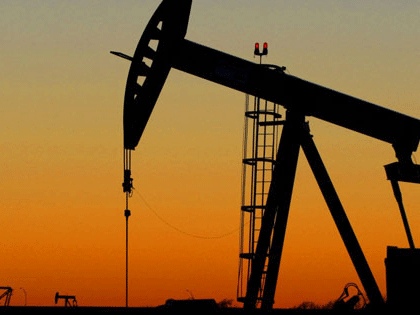 Total Developing Countries (DCs) oil supply is projected to increase by 50 tb/d in 2011 to average 12.77 mb/d, indicating a downward revision of 50 tb/d compared to the previous month. The downward revision affected the second half of 2011 and was mainly driven by updated production data in third quarter. DCs encountered a downward revision only because output data came in below expectations for a few countries. In general, the current DC supply profile indicates growth from Latin America and Africa, while supply from Other Asia and the Middle East is expected to decline.

Other Asia oil supply is forecast to decrease by 70 tb/d in 2011 to average 3.62 mb/d, representing a minor downward revision of less than 10 tb/d compared to the previous MOMR. The supply decline is projected for 2011, despite the increase of drilling success rates in Southeast Asia, yet the total number of expected appraisal wells in 2011 is seen declining. The revisions undertaken were experienced in the second half, mainly to adjust for updated production figures in the third quarter that were partially carried over to the fourth. India oil supply is anticipated to experience the only supply growth in the region of 50 tb/d and average 0.90 mb/d. India supply forecast encountered a minor downward revision in the third quarter, yet the revision did not affect the annual level.

India oil production growth is supported by the Mangala oil fields, yet ramp-up delays have negatively impacted growth due to economic and administration factors. Vietnam oil supply is expected to average 0.36 mb/d in 2011, a minor decline of 10 tb/d compared to the previous year. The minor annual decline is anticipated despite the startup of the Chim Sao field, which is expected to peak at 25 tb/d. On a quarterly basis, Other Asia oil supply is seen to stand at 3.68 mb/d, 3.53 mb/d, 3.60 mb/d and 3.67 mb/d, respectively.

Indonesia oil supply, the region's largest producer, is expected to decline by 40 tb/d in 2011 to average 0.99 mb/d. The drop is anticipated as natural decline impacts the output coupled with limited volumes from new developments in 2011. Malaysia oil supply is foreseen to average 0.64 mb/d in 2011, a decline of 60 tb/d from the previous year. Despite the startup of the East Piatu offshore oil project, the technical problems with the Kikeh field are expected to continue to negatively impact production in 2011. Thailand oil supply is estimated to average 0.34 mb/d in 2011, a decline of 10 tb/d compared to 2010.

Thailand's oil supply forecast could experience downward revisions in the coming months as flooding problems have started to affect a few oil productions, with reports suggesting that some fields have reduced output as a result. On the other hand, the Platong II gas project has started up and is expected to produce around 20 tb/d of liquids, which is seen offsetting the negative influence of the flooding for the time being.