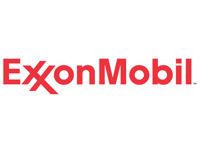 Exxon Mobil Corp's deal with Iraq's semi-autonomous Kurdistan government to develop six exploration blocks is on track and there are no obstacles to it proceeding, the region's Natural Resources Minister Ashti Hawrami said. The U.S. Company became the first oil major to move into the northern Kurdish region in mid-October when it signed an agreement with the Kurdistan Regional Government (KRG).

The Iraqi oil ministry then said the deal was illegal and could result in termination of Exxon's contract to develop the major West Qurna Phase One oilfield in the south.

Iraqi officials later said they were considering sanctions, although they have since remained largely silent on the issue.

"The deal was signed on October 18. It is binding and everybody is working towards that. It's normal, just like any other contract we have with any other company," Hawrami told Reuters in an interview in the Kurdish capital Arbil. "In the field of exploration, there is a lot of work to be done in the planning and preparation and so on. It only happened very recently so it is early days," he said. "There is nothing standing in the way of this."

Exxon has not commented publicly on the agreement and Iraqi oil officials say the company has not responded to their requests for an explanation.

The deal heightened tensions between Baghdad and Arbil, which have long-running disputes over oil and land, as U.S. troops pulled out of Iraq. Territories disputed by the Kurds and the Arab-led government in Baghdad are considered a potential flashpoint in Iraq.

As well as the deal with Exxon, the KRG was in talks with other oil majors and expected further such deals to be agreed in the next few months.

"If you're talking about the super majors and majors we have some of them like Marathon, Repsol, OMV etc. working here already. More recently Exxon Mobil came in," said Hawrami.

"If you're talking this size companies, then yes, we are talking to a number of them and we think the next few months will lead to some further deals," he said.

"But also some of these companies are looking at acquisitions and consolidations. The market is very buoyant ... we are talking to oil companies and they are also talking to each other, so the situation is very dynamic."

Confidentiality agreements prevented the ministry disclosing which companies were involved in the talks, but Hawrami said: "When the deal happens we will announce it."