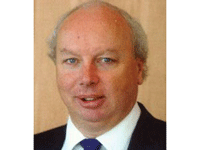 Hardy Oil and Gas plc, the oil and gas exploration and production company focused in India, announces the appointment of Alasdair Locke as an Independent Non-Executive Chairman of Hardy, effective 16 January 2012. Paul Mortimer is stepping aside as Chairman and will continue as a Non-Executive Director of the Company to help ensure a smooth transition. Mr Locke is the former executive Chairman of Abbot Group plc, an oil services company which he founded in 1992. It was listed on the London Stock Exchange from 1995 until its sale in 2008 for £906 million to Turbo Alpha Ltd, a company controlled by a US private equity fund. He sold his remaining interest in the Group and stepped down altogether in 2009. His early career started in investment banking at Citigroup in 1974, where he specialised in shipping and oil. Mr Locke is also Chairman of Argenta Holdings plc, an unlisted holding company which trades in Lloyds of London.

Mr Locke holds a History and Economics Degree from Oxford. He is the recipient of the Grampian Industrialist of the Year (2001) award, the Scottish Business Achievement Awards Trust International Business Achievement Award (2000) and the Scottish Business Achievement Awards Entrepreneur of the year (1999).

Further, Mr Yogeshwar Sharma, the current Chief Executive Officer of the Company, has also expressed his intention to step aside. He will continue to remain in office until such time as a suitable replacement is found and then to ensure an orderly transition. It is envisaged that Mr. Sharma will remain on the Board as a Non-Executive Director.

Commenting on Mr Locke's appointment, the Hardy Board said: "Paul Mortimer has been in the role of Chairman from before the Company floated on the London Exchange and we very much appreciate all his wise support and guidance. We are delighted to welcome Alasdair Locke to Hardy's Board as Non-Executive Chairman. His extensive experience of the upstream oil and gas sector and proven track record of leading transformational businesses will be vital as we strive to create value for our shareholders."

Commenting on the management changes, Mr Mortimer stated: "I had informed the Board in May 2011 that I felt it was time for a new Chairman to take on Hardy and a search was initiated. The announcement today that Alasdair Locke has accepted the position opens a new chapter in the life of our Company. Alasdair is known to most of our shareholders and has been hugely successful in his previous ventures. We believe he will throw his considerable energy into strengthening management and pursuing strategies for the growth and development of Hardy. I will remain and continue to give my full support as long as required. We welcome Alasdair and his appointment comes with our very best wishes.

We at Hardy are grateful to Yogeshwar Sharma who is one of the founders of the Company, for his invaluable contribution over many years and we are particularly grateful that he will provide continuity in this period of transition and continue to contribute as a Non-Executive Director."