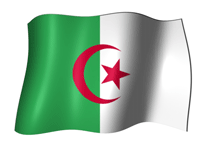 Algeria is to restart its Adrar refinery within days after concluding a new contract with co-owner China National Petroleum Corp (CNPC), Algerian energy officials said. A stoppage at the plant, along with maintenance at other refineries, has contributed to an increase in Algerian demand for imported gasoil.

Adrar is Algeria's smallest refinery with an annual output capacity of 600,000 tonnes. The officials, who spoke on condition of anonymity, said the Adrar refinery had been out of action for several months because of a dispute over profitability. It is owned by CNPC in partnership with the Algerian state energy company, Sonatrach.

The two owners signed a deal three days ago to change the terms of their contract and make the plant more profitable for CNPC, the officials said.