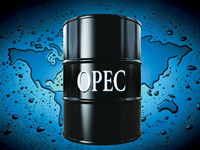 Asian cracking margins continued to be weak over the month, as bearish sentiment in the light distillates market persisted after the crack suffered a slump in November. The weaker seasonal gasoline market showed a slight recovery in the Singapore gasoline cracking margin; however, demand remained at the lowest level seen in the last two years after plummeting last month, gaining more than $1/b over the month, due to positive developments at the top of the barrel. The gasoline market saw some improved sentiment due to re-emerging regional demand, mainly from China, Sri Lanka, Pakistan and Kenya. While partially offset by ample regional supplies, the scheduled maintenance at the Formosa gasoline producer unit also supported supply-side fundamentals; however, overall, the gasoline market remained bearish.

The naphtha crack also posted gains as sentiment was temporarily boosted by increasing buying interest from the petrochemical sector, mainly from South Korea and Taiwan, due to the replenishing of low inventories ahead of the start of the new year, despite still weak petrochemical margins. The gasoline crack spread against Dubai crude in Singapore slightly recovered by $1.3, which represents only 10% of the margin lost two months ago, to average around $4.6/b in December. The middle distillates market remained relatively balanced as the supply-side supported the market. Some refineries were maximizing the production of kerosene for heating purposes, keeping gasoil supplies comparatively tight, amid strong regional demand mainly from Indonesia, the Philippines and Sri Lanka.

However, limited arbitrage opportunities from India to the West exerted some pressure on regional supplies and caused the gasoil crack spread in Singapore against Dubai to fall $2 from the previous month to stand on average around $19/b in December. At the bottom of the barrel, fuel oil cracks showed a sharp drop of $2.50 to stand at minus 50¢/b from the premium of $2.00/b over Dubai seen the previous month, which was the highest level seen in two years. Market sentiment turned bearish from the supply side due to higher volumes coming from India and the Middle East, and expectations of three-month-high Western arbitrage arrivals of over 4 million tonnes next month.