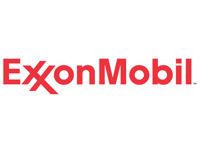 Iraq has set a deadline of the next few days for Exxon Mobil to explain its position on oil agreements signed with the autonomous Kurdish region, which the central government considers illegal, a government spokesman said. The Kurdistan Regional Government (KRG) announced in November the signing of a deal for six exploration blocks with Exxon, the first major oil company to deal directly with the Kurds in northern Iraq.

Iraq's central government has said that deal could jeopardise Exxon's contract to develop the supergiant West Qurna-1 oil field in southern Iraq. Officials say they are waiting for the U.S. firm to reply.

"Exxon came to Baghdad last month and asked for more time to return with a reply on Kurdish deals and the government decided to give them a final deadline," said Faisal Abdullah, a spokesman for Deputy Prime Minister for Energy Hussain al-Shahristani.

"The government is waiting for Exxon's answers to decide its final position towards the company and its deals with Kurdistan. The deadline expires in the coming few days," Abdullah said.

Exxon Mobil late last month disclosed its plans to explore for oil in Iraq's Kurdistan in the company's annual report, breaking months of silence over the investment that has outraged Baghdad.

The KRG said the production-sharing contract with Exxon was signed on Oct. 18, 2011.

The Iraqi government wants Exxon to make it clear whether it will proceed with the Kurdish deals or freeze or cancel them.

Exxon's move into Kurdistan has drawn attention to tensions between Baghdad's Arab-dominated central government over who has the authority to develop oilfields in the Kurdish zone. The central government gives the Kurdish authorities 17 percent of federal oil revenue and insists on a monopoly on exports.

Shahristani, architect of recent Iraqi oil deals and a strong opponent of Kurdish energy autonomy, said last month Exxon could be blocked from participating in a bidding round for exploration deals in May because of its Kurdish deal.

Iraq's oil and gas field have suffered from decades of neglect because of war and economic sanctions. In the past three years it has done a raft of deals with foreign oil firms, and more deals are on offer that would make it the world's biggest source of new oil production over the next several years.

However, Baghdad has offered fee-for-service contracts rather than the production-sharing agreements which foreign firms consider more lucrative.

The Kurdish region has offered production-sharing deals to firms willing to do business directly with it, but before Exxon's deal last year, only smaller firms had agreed to participate.