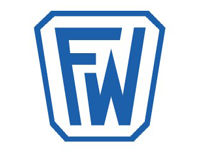 Foster Wheeler AG announced that a subsidiary of its Global Engineering and Construction Group has been awarded a contract by CJSC Antipinsky Refinery for the engineering and material supply of a new fired heater and air preheating system for the Antipinsky Refinery, Tyumen, Tyumen Region, Russia.

The value of Foster Wheeler's contract was not disclosed and was included in the company's fourth-quarter 2011 bookings.

The fired heater will be part of a new crude distillation unit being built as part of the modernization of the Antipinsky refinery. Foster Wheeler's scope of work is scheduled to be completed by the end of 2012.

This award follows a previous award by CJSC Antipinsky Refinery in 2011 for the technology license and basic design package for Foster Wheeler's Selective Yield Delayed Coking (SYDECSM) technology, and the basic design package for a vacuum distillation unit. This scope of work is scheduled to be completed during the third quarter of 2012.

Foster Wheeler's SYDECSM process is a flexible thermal conversion process used by refiners worldwide to upgrade heavy residue feed and process it into high value transport fuels and coke products for fuel and metallurgical markets. The SYDECSM process can be designed to maximize clean liquid yields while minimizing fuel coke yields or to achieve other objectives, for example, to minimize heavy gas oil yields or to produce specific grades of coke for industrial use. Foster Wheeler is a market leader in delayed coking and has supplied its process technology worldwide for over 80 new cokers and has implemented more than 70 delayed coker revamps.