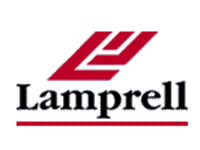 Lamprell, a leading provider of diversified engineering and contracting products and services to the onshore and offshore oil & gas and renewables industry, makes the following announcement:

Further to the announcement made on 13 February 2012 concerning the forthcoming retirement of Richard Raynaut from the Board of the Company, Lamprell is pleased to announce the appointment of Deena Mattar as a non-executive director of the Company. Deena's appointment is with effect from 1st April 2012, and it is anticipated that Deena will assume the chairmanship of the Company's Audit Committee upon the retirement of Richard Raynaut from the Board at the end of the 2012 Annual General Meeting.

Deena served as Group Finance Director of Kier Group plc, a major construction, property and services group, from 2001 to 2010, having joined Kier in 1998 as Finance Director of Kier National, a major division of the group. Prior to this she held senior positions at KPMG where she was involved in both audit and transaction services. Deena is a Fellow of the Institute of Chartered Accountants in England and Wales and a non-executive director of Invensys plc and RM plc.

Jonathan Silver, Chairman, said: "I would like to welcome Deena to Lamprell. I am confident that Deena will further strengthen the Lamprell Board and that she will make a valuable contribution to the Company at this exciting phase in its development." In accordance with the UK Listing Rules, the Company confirms that there are no further details that are required to be disclosed under paragraph LR 9.6.13 R of the UK Listing Rules in respect of Deena Mattar.