TNK-BP to Invest $12 mln in VCNG Exploration in 2012
Source: www.gulfoilandgas.com 3/22/2012, Location: Asia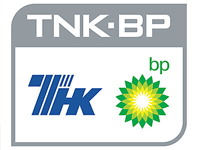 TNK-BP reports Verkhnechonskneftegaz (VCNG) (a TNK-BP Group company) will allocate more than $12 mln for exploration in Verkhnechonskoe field in 2012 to add reserves. The work program includes drilling of 18 prospect/water wells and seismic exploration.

Verkhnechonskoe field is a new hydrocarbon production center in East Siberia and a major supplier of oil into the East Siberia – Pacific Ocean (ESPO) pipeline system. TNK-BP is implementing a comprehensive program to develop the field with PRMS 3P reserves in excess of 2.4 Bboe in order to exploit the region's resources as efficiently as possible.

According to Igor Rustamov, VCNG General Director, his company completed a three-year program of field 3D seismic last year. The specialists processed seismic data from a total area of 932 sq. km. 'We go on working to interpret seismic data from 1,507.1 sq. km now. I am certain that our exploration package will help adding hydrocarbon reserves in the field', he said.