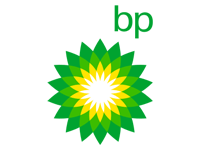 BP Plc (BP) is in talks aimed at boosting production at Iraq's Kirkuk oil field, an Iraqi official said, as the country's crude exports reached a three- month high of 2.2 million barrels a day. BP is the "most competent" of the companies bidding to raise output at Kirkuk by 300,000 barrels a day, more than double the field's current production, Hussain Gholam, the deputy director general of Iraq's North Oil Co., said in an interview in Baghdad.

If successful, BP would become the first foreign company to develop one of the country's oldest deposits, which now yields 280,000 barrels a day.

OAO Lukoil (LKOH), Russia's biggest non-state oil producer, signed a $998 million agreement with Samsung Group today to develop the West Qurna-2 field.

Iraq's government has awarded 15 licenses to foreign energy companies since the U.S.-led invasion that ousted President Saddam Hussein in 2003. It plans a new auction of drilling rights in May. Iraq holds the world's fifth-largest oil reserves, according to BP data that also include Canadian oil sands, and is seeking investment and expertise to help rebuild an energy industry stunted by years of conflict and sanctions.