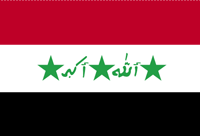 Iraq's Kurdistan regional government (KRG) threatened to stop oil exports in a month if Baghdad continues to withhold payment from producers, the latest clash in a long-running feud over control of the region's oil.

Iraq's central government maintains that it alone has the right to export oil, while authorities in the autonomous northern Kurdistan zone with its own government and armed forces say they should have control of oil in their region.

The dispute over control of Kurdistan's oil revenues has throttled payments to producers in the north, such as Norway's DNO, and helped keep most major oil companies out of the Kurdish region for now.

A spokesman for the regional government's natural resources ministry, or MNR, said it had decided to reduce exports to 50,000 barrels per day because of a lack of payment from Baghdad. Iraq's central government owes the KRG almost $1.5 million, he said.

"Because of the production costs and the re-investments needed by the producing companies in the region, the MNR has reluctantly decided to reduce exports to 50,000 bpd, with a view to possible cessation in one month unless payments are forthcoming," the MNR spokesman said in a statement.

An official for the central government did not immediately respond to a request for comment.

Tensions between Baghdad and the KRG over oil have been high since October, when Exxon Mobil announced a Kurdish exploration deal that the central government deemed illegal. Exxon was banned from bidding on new oil contracts by Baghdad.

At the heart of the dispute is the lack of a national oil law to govern the distribution of oil revenues. The new draft oil and gas law, seen as crucial to the success of Iraq's rapidly developing oil sector, has been delayed for years.