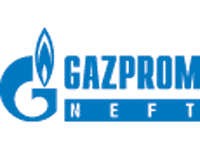 Gazprom Neft Lubricants and Chevron have signed a licensing agreement for the manufacture of marine engine oils, allowing the Gazprom Neft subsidiary to supply a wide range of lubricants, including hydraulic, compressor, turbine and cooling liquids as well as specialized lubricants, for sea and river vessels.

Chevron is one of the current world leaders in the development of lubricants for all kinds of marine and river vessels. With the signing of this licensing agreement, Gazprom Neft Lubricants became the first Russian company to enter Chevron's global oil supply network.

The licensing agreement involves the beginning of production of marine engine oils under the Texaco brand, which will take place at Gazprom Neft Lubricants' factories in Omsk and Moscow Oblast (Fryazino). The company's manufacturing facilities have already passed certification and received permission to manufacture lubricants under license from Chevron. The formulations of the marine oils to be produced by Gazprom Neft Lubricants have been approved by the world's leading manufacturers of marine engines: MAN-B & W, Sulzer, Wartsila, Caterpillar, Deutz, ABB, Rolls Royce, etc.

The commencement of production of these marine engine oils is scheduled to the end of March 2012. In the short term, Gazprom Neft Lubricants Texaco-branded oils will be sold at all key Russian and Ukrainian ports. In order to coordinate the production and sale of the produced marine oil, a subsidiary of Gazprom Neft Lubricants is to be created, and will be located in St Petersburg, enabling the creation of an efficient system of transport and storage. In addition, Gazprom Neft Lubricants will supply oils to Gazprom Neft's bunkering operator, Gazprom Neft Marine Bunker, which has a strong position at all of Russia's major sea and river ports, and whose client base includes an extensive network of shipping companies.

"The start of marine oils production is an important step in the development of Gazprom Neft's lubricant business. This collaboration with one of the global leaders in marine lubricant production is sure to help the company to gain new experience and modern production technology, and synergy with Gazprom Neft's bunkering business will provide guaranteed sales for the new products", said Levan Kadagidze, Gazprom Neft's Head of Commercial Directorate.