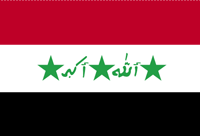 Iraq is looking to gradually privatise its oil refineries and to attract investment in new plants around the country, its deputy oil minister said, as the major crude exporter aims to curb reliance on costly fuel imports. Domestic demand for fuel is rising fast in Iraq as in other big Middle East crude oil producers such as Saudi Arabia. Baghdad, which is boosting its oil production, is also pushing ahead with a multibillion-dollar downstream expansion.

"We would like to see the private sector increase its role," Deputy Oil Minister Ahmed al-Shamma said at a conference in London. "You shouldn't have the ministry of trade buying and selling commodities; it's out of date." He added: "We are looking to complete renovation of old refineries and privatise them gradually. That's the ultimate goal."

Demand for fuel is growing fast, the deputy minister said. Iraq's gasoline demand now exceeds 20 million liters per day, and its gasoil use is above 22 million liters per day.

"Domestic demand is increasing rapidly. People are driving around at midnight, when a few years ago there was an effective curfew at 6 p.m," Shamma said.

"There has been a very sharp increase, but it will taper off."