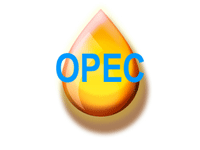 OPEC is working hard to bring down oil prices that jumped towards $130 a barrel earlier this year, its secretary general said, and is pumping much more than its official target even as exports from cartel-member Iran dwindle. Oil surged in March to $128 a barrel, the highest since 2008, as increased concern over the loss of Iranian oil due to tighter sanctions combined with supply hitches elsewhere.

"We are not happy with prices at this level because there will be destruction as far as demand is concerned," OPEC Secretary General Abdullah al-Badri told an energy conference.

"We're working hard to bring down the price. We're not comfortable."

His comments weighed on oil prices, which had already fallen back from the March high. Brent crude fell as low as $116.10, its lowest since early February. It had been trading above $118 earlier in the day.

The 12-member Organization of the Petroleum Exporting Countries is pumping 32.3 million barrels per day (bpd), Badri said, citing figures given to OPEC by member countries.

That is 2.3 million bpd more than OPEC's target of 30 million bpd and higher than a Reuters estimate of OPEC output in April published this week.

Badri again identified $100 as a comfortable price - a level endorsed by top OPEC producer Saudi Arabia in January - and said the price was being driven higher by speculators.

"There has been no shortage of oil in the market. Producers have been able to meet consumer needs," he said.

"We also see this as being the case for the rest of 2012 and the foreseeable future."

"Today the price continues to be driven by excessive speculation," Badri said.