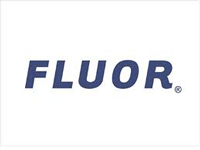 Fluor Corporation announced that it was awarded a contract from Teck to provide engineering, procurement and construction management (EPCM) services for the Highland Valley Copper Mill Optimization project in British Columbia, Canada. Fluor booked $397 million into backlog in the first quarter of 2012.

"Building on the success of our early study work for Teck, Fluor is pleased to continue with the next phase of the Mill Optimization project," said Rick Koumouris, head of Fluor's Mining & Metals business line. "As part of the new life of mine plan, these new facilities and upgrades of existing infrastructure will help extend the life of Highland Valley Copper through 2026."

Highland Valley Copper is an open-pit mine operation that uses a milling and flotation plant to produce copper and molybdenum concentrates. The optimization project is expected to increase copper recovery by 2 percent and increase mill output by 10 percent.

Fluor's scope of work includes a new pebble crushing facility and a new flotation building with 300 cubic meter tank cells. Fluor will also upgrade the existing grinding circuit, tailings and water supply system. Fluor recently completed the pre-feasibility study for the modernization project. The project work will be managed by Fluor's office in Vancouver, B.C.