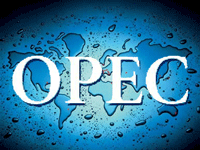 The data coming from the Japanese economy points at an improvement. External demand has improved on a monthly base — while it is still negative on a yearly comparison — and domestic demand has seen an uptick as well. Much of the positive expectations for this year depend on the effectiveness of the latest fiscal stimulus of ¥12.1 trn that has been enacted at the end of last year and growth will depend to a large extent on its success. So far, improvements in the global economy over the past several months have supported the recovery and exports, in particular, have improved and, via second-round effects, have had a positive effect on domestic demand.

It remains to be seen what decisions will be made regarding the country's nuclear energy strategy, as continued energy imports to compensate the nuclear power short fall have already had a significant impact on Japan's trade balance and the effects could be prolonged.

The latest 4Q GDP revisions have shown that while the impact of the triple disaster have been severe, it has been less than previously announced, causing a GDP decline of 0.7% in 2011, compared to an earlier assumption of -0.9%. The quarterly pattern, on the other hand, became even more pronounced and volatile, highlighting the economy's fragile situation.

Growth in the 3Q11 rose by 7.1%, after two consecutive negative quarters of -6.9% and -1.2%. However, only in the 4Q11 was growth recorded at negative levels again, standing at -0.7%. The latest lead indicators point at somewhat better performance in the 1H12. Machinery orders — excluding volatile orders — rose by 4.8% m-o-m in February, after a rise of already 3.4% m-o-m in January. This is a yearly increase of 9.0%, but including volatile items, it represents a decline of 12.0% y-o-y, so the message remains mixed.

Exports were again declining in February at -2.7%, which is a continuation of a positive trend and comes after a decline of 9.3% in January. Indeed, it is the lowest decline on a yearly base since September 2011. The trade deficit was also lower than in previous months at ¥313 bn, compared to trade deficits of ¥500 bn or more in the past three months. The weakening of the yen, which started in February, has certainly been helpful for exports, falling from around ¥77/$ to almost ¥84/$ in March, before settling again at the ¥81/$ level at the beginning of April.

The domestic side of the economy has also continued improving. Retail trade numbers have risen by 3.5% y-o-y in February, after an increase of 1.8% y-o-y in January. This February level was the highest expansion since August 2010. It was supported by strong motor vehicle sales of 21.4% y-o-y. Car registrations, supported by tax incentives and stimulus measures, in March were growing at a stunning 74% y-o-y, after a rise of already 23.8% in February.

Industrial production is still showing a mixed trend with a decline of 3.9% y-o-y in February, after -1.0% y-o-y in January, while the leading Purchasing Managers Index (PMI) indicates an expansion of the sector with the PMI for manufacturing standing at 51.1 in March, after 50.5 in February, according to Markit. More important — at least when it comes to GDP contribution — is the services sector PMI increased to 53.7 from 51.2 in February, with both moving up the composite PMI to 53.2, a significant rise from its February level of 51.2.

So, taking the most recent developments together, it should be concluded that while the results still seem mixed, highlighting the fragile state of the economy, and with some areas still in decline on a yearly comparison — particularly exports and industrial activity — there are signs of improvements, particularly in the lead indicators, which are supported by improving exports and better domestic demand. This leads to a currently unchanged forecast of 1.8% GDP growth for 2012. Further signs of improvements will be needed for any further upward revision.