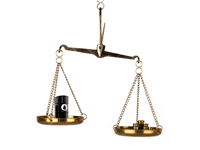 Total FSU oil supply is expected to increase by 140 tb/d to average 13.39 mb/d in 2012, indicating an upward revision of 20 tb/d from last month. The minor upward revision came from Russia's and Other FSU's oil supply forecasts. Updated production data during the first quarter was the main driver of this month's revisions.

The risk and uncertainty of the forecast remain high for the FSU's forecast. The expected increase in FSU supply remains close to the five-year growth average of 0.24 mb/d. All major FSU producers are expected to experience supply growth in 2012 or remain steady, with no decline forecast for any producer. On a quarterly basis, total supply in the FSU is expected to stand at 13.40 mb/d, 13.33 mb/d, 13.38 mb/d and 13.46 mb/d respectively.

'Other Europe' output is seen to increase by 10 tb/d and average 0.14 mb/d in 2012, steady from the previous MOMR. China's oil supply is projected to grow by 80 tb/d to average 4.22 mb/d in 2012.

Russia's oil supply is forecast to increase by 90 tb/d, to average 10.35 mb/d in 2012, indicating a minor upward revision of 10 tb/ from the previous report. This revision was to adjust for updated production data in the first quarter and was partly carried over to the rest of the year. Supply reached a record-high in March, as did production in the first quarter. Despite the upward revision, the operator of the Prirazlom field hinted at a possible start-up delay in the second half of the year, due to taxation issues.

The Vankor oil field produced 335 tb/d until March, which was 20% higher than in the same period a year earlier, and this supported the upward revision. The risk to the Russia's supply forecast remains high on technical, political and natural decline factors. A big portion of its supply comes from the West Siberian brown field, where new technologies are needed to mitigate the natural decline. The current high price level is supporting companies' efforts to apply new techniques. On a quarterly basis, Russian supply is seen to avera ge 10.35 mb/d, 10.33 mb/d, 10.35 mb/d and 10.37 mb/d respectively. Preliminary data indicates that its production stood at 10.36 mb/d, up 10 tb/d from last month.