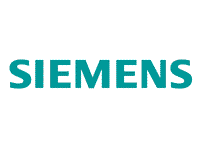 Siemens took the next step towards a massive expansion of its activities in Saudi Arabia, breaking ground on a landmark manufacturing facility for gas turbines and compressors. Planned for completion in late 2013, the center will create job opportunities for young Saudis, serving as a knowledge transfer hub for new Siemens technology and supporting the country's industrialization drive.

The groundbreaking ceremony held under the patronage of H.R.H. Prince Mohammed bin Fahd bin Abdulaziz Al-Saud, Governor of the Eastern Region of Saudi Arabia, took place in the presence of several government officials, the local partner E.A. Juffali & Brothers, executives from Saudi Electricity Company and Saudi Aramco, as well as high-ranking representatives of Siemens.

The power equipment manufactured at the plant will be supplied to the local Saudi market, where energy requirements are strongly increasing. Siemens and its local partner, E.A. Juffali & Brothers, will invest jointly a three-digit million US Dollar figure in the facility, which will be constructed on a 220,000 square-meter site in Dammam in the Kingdom's Eastern Region. The manufacturing facility is the first of its kind for Siemens in the Middle East.

Dr. Michael Suess, CEO of the Energy Sector and member of the Managing Board of Siemens AG, said: "With this new facility, Siemens is clearly strengthening its long-term commitment to Saudi Arabia. We will create qualified jobs and train young Saudis in order to achieve a true transfer of our innovative technologies."

Siemens, in association with Saudi Petroleum Services Polytechnic (SPSP) and the Kingdom's Human Resources Development Fund (HRDF), offers a two-year technical apprenticeship program provided by SPSP, followed by one year of on-the-job training at Siemens. Depending on their job fields, which students will specialize in during the program, they will be trained in various Siemens locations in Germany and the USA. The first 40 Saudi students started their program in December 2011.

Sheikh Sami Juffali, Chairman of the Board of Directors of Siemens Ltd.said: "As the partner of Siemens in Saudi Arabia, E.A. Juffali & Brothers is extremely proud to be part of their ongoing contribution to the development of infrastructure and human capital in the Kingdom which has spanned over 50 years."

Siemens has been present in the Kingdom since the early 1930s and today has around 2,000 employees at five different locations across the country. Arja Talakar, CEO of Siemens Saudi Arabia, said: "With the creation of this new hub, we will further contribute to the rapid development of the Kingdom and to the realization of its ambitious industrialization plans."

Professor Siegfried Russwurm, CEO of the Industry Sector, member of the Managing Board of Siemens AG and responsible for the Middle East region within the company, pointed out: "The Middle East region has large natural resources on the one hand and expects a considerable demographic development on the other. Siemens is ready to serve as a one-stop shop for sustainable solutions in various fields of development, reaching from energy, industry and infrastructure to healthcare".

This new site will meet the highest requirements in terms of sustainability and resource efficiency. LEED Gold Certification in the category "New Construction" will be aimed for. LEED stands for Leadership in Energy and Environmental Design and is an internationally recognized certification system for environmentally compatible and sustainable buildings. The new building will score highly in water and energy efficiency, for example with the aid of water-saving fittings and highly efficient air-conditioning systems. Energy consumption is scheduled to be at least 20 percent lower than that for a comparably used building.