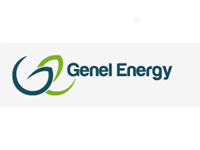 Oil Company Genel Energy is to acquire a 23 per cent stake in the Bina Bawi exploration licence in Kurdistan for $175 million to build on its existing presence in the region. The Bina Bawi licence lies alongside Genel's already producing Taq Taq oilfield, whose current potential output is about 80,000 barrels a day, and is projected to rise to about 200,000 barrels a day.

"What we are acquiring is very high-quality acreage in an area immediately adjacent to Taq Taq, one of our major established fields which we plan in due course to link by a pipe line to the region's main export pipeline from Kirkuk to Ceyhan," said Tony Hayward, chief executive of Kurdistan-focused Genel and former boss of the British oil and gas group BP.

The acquisition of the licence stake would be made through the purchase of A&T Petroleum Company Ltd, current holders of the stake.

"Our estimate is that the Bina Bawi discovery has contingent resources of some 500 million to 1 billion barrels of oil and oil equivalent, with some additional prospective upside," Hayward said.