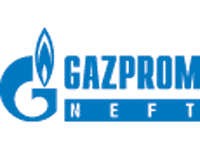 Gazprom Neft has announced the results of the tender to select a contractor to test and complete eleven wells at the oil field in Badra, Iraq. The contract, worth around US$95 million, was awarded to U.S. oil field service group Halliburton.

Testing of the first well is scheduled to begin in the third quarter of 2012. Drilling at Badra began in November 2011. A three-year contract for drilling eleven wells, including one exploratory and two appraisal wells, was signed in summer 2011 with Schlumberger. The work is being carried out using three drilling rigs.

The work carried out by Halliburton will facilitate better understanding of the geological structure of the field. Production will commence once the Final Field Development Plan is completed in 2013, in line with the terms agreed with the Iraqi government. Current plans provide for beginning the preparation, testing and completion of six wells prior to the start of the field development. All of these wells will be equipped with top-notch equipment which will enable dual production from multiple reservoirs (simultaneous production from two or more reservoirs in one well) and ensure real-time control over well performance.