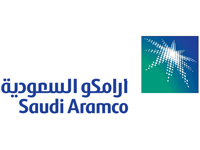 Asia's naphtha margins dived by about 14 percent to hover around a 5-1/2 month low at $64.58 a tonne premiums due to higher supplies and weaker demand. But Middle Eastern suppliers Saudi Aramco and ADNOC quoted record high offers for naphtha lifting in second-half 2012 and July 2012 to June 2013 respectively.

ADNOC has tagged three naphtha grades offers at $28.00-$29.50 a tonne premiums to its own price formula. Saudi Aramco quoted offers for five grades at premiums of $25-33 a tonne to its own price formula.

Buyers were disappointed with the asking prices.

"The weaker market is not just a result of higher supplies, but petrochemical margins are coming off," said a North Asian trader.

"This is a term contract, so weaker demand ahead has to be factored in. On paper, the naphtha market is already in contango," he added.

South Korean crackers are still running at high rates, but at least one other Asian ethylene maker is contemplating run cuts, citing weak margins.

Formosa has already reduced runs at its 2.93 million tonnes per year (tpy) cracking complex and the reduction was made in tandem with a sister company having to shut a unit for planned maintenance.