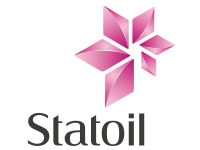 Statoil increases its efforts relating to supply of gas to the Asian market, and has for the first time entered into an agreement for long-term LNG deliveries in that region. This week Statoil signed an agreement to deliver LNG to Petronas at their LNG import terminal in Malaka.

"We have had a very good cooperation with Petronas for many years and are very excited to land our first Asian LNG supply agreement with them," says Eldar Saetre, executive vice president for Manufacturing, Marketing and Renewable Energy (MPR).

The agreement was signed during a ceremony at the World Gas Conference in Kuala Lumpur, Malaysia, on June 5th by Eldar Saetre and M Sabarudin M Amin, CEO of Petronas LNG.

Malaysia has traditionally been a major exporter of LNG with long term sales to Japan, South-Korea and Taiwan. However, increased domestic demand has led to the construction of Malaysia's first LNG import terminal in Melaka. Statoil will deliver the first cargo under the agreement in August this year, shortly after the terminal starts operations.

"There is an increased demand for LNG in Asia and we want to position Statoil to take part in that growth," says Rune Bj?rnson, senior vice president for Natural Gas (NG).

About 1 billion cubic meters gas will be delivered under the flexible supply agreement that runs for 3 ˝ years. This is a gas volume equivalent to the consumption of two 400MW gas power plants for nearly one year.

This news follows Statoil decision to open a LNG trading function at our office in Singapore on June 1.