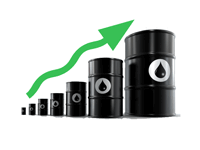 Top oil exporter Saudi Arabia pumped 9.8 million barrels per day (bpd) of crude oil in May, cutting output by 300,000 bpd from the month before, an industry source said. The Saudi kingdom's oil production was 10.1 million bpd in April, its highest for more than 30 years, as it bid to meet growing demand and curb oil prices.

Members of the Organisation of Oil Exporting Countries (OPEC) will meet on June 14 in Vienna to review output policy.

The Saudi kingdom supplied 9.9 million bpd to the market in May, the source said. Supply was higher than production as the extra 100,000 bpd came from storage.

Oil prices slipped on Friday as the euro zone's debt crisis and dimming hopes for U.S. monetary stimulus reinforced concern about petroleum demand, but disappointment about talks between Iran and the U.N.'s nuclear agency limited losses.

Brent crude was trading just under $99 per barrel on Friday after dropping to a 16-month low below $96 a barrel last week.

Separately, Iran blamed Saudi Arabia, Kuwait and the United Arab Emirates for the decline in global crude prices and accused the Gulf Arab states of over-producing, state news agency IRNA reported on Saturday quoting Iran's OPEC governor Mohammed Ali Khatibi.

Ahead of the OPEC meeting, Algerian Oil Minister Youcef Yousfi said in Kuala Lumpur the market could cope with a drop in Iranian supply.