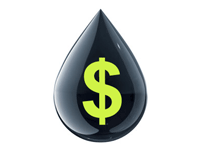 Growth in business activity in Saudi Arabia's non-oil private sector rose to a ninemonth high in April, boosted by strong output and new orders, a survey has shown. The SABB HSBC Saudi Arabia PMI, which measures activity in the manufacturing and services sectors, rose to 60.42 in April from 58.73 in March.

This seasonally adjusted index stayed well above the 50-point mark distinguishing growth from contraction. April's PMI data was reflective of strong demand conditions in the Saudi Arabian non-oil private sector economy. Bank loans increased by 5% in the fourth quarter of last year from the previous three months to 242 billion riyals (US$ 64 billion), according to the Saudi Arabian Monetary Agency report.

Saudi inflation was 5.4% in March, unchanged from February, according to recent data from the Central Department of Statistics and Information. Inflation is expected to be at 4.4% for 2012, curbed by a strong dollar and subdued inflationary pressures in Saudi Arabia's trading partners. The Saudi Central Bank is expected to keep its key interest rates unchanged in May, as inflationary pressures remain under control.

The Central Bank of Nigeria (CBN) has resumed aggressive monetary-tightening, following an increase in the inflation rate to 12.1% in March, from 11.9% in the previous month. The CBN has raised its policy rate by six percentage points to a record 12% since 2010 to curb price pressures.

Inflation is still below the central bank's estimated peak of 14.5% in the first half of this year, giving the Monetary Policy Committee room to keep the benchmark rate unchanged next month. The budget assumption for inflation is intended to be in single digits, but a recent announcement by the National Bureau for Statistics (NBS) showed an inflation figure moving further from the budget's target. Nigeria may have started to count the gains from the partial removal of subsidies on petrol, with a 40% drop in oil imports recorded in the first quarter of the year. This development, which is said to have reduced pressure on the nation's foreign exchange reserves, is also said to be capable of raising the trade surplus to 12.5% of GDP.