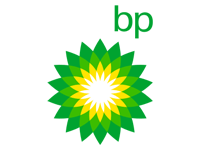 BP last week began drilling the first well in its concession in the Risha natural gas field in eastern Jordan, near the border with Iraq, the British oil major said. The drilling follows two years of preparation and a "very successful 5,000 square km seismic acquisition programme in 2011", BP said.

The well is expected to take three to four months to complete, and a number of international oil and gas service contractors as well as local firms are involved, it said.

Jordanian officials hope intensive exploration and drilling at Risha will lead to the discovery of extensive recoverable gas reserves, which will help cut dependence on oil imports to fuel Jordan's power sector and industries.

Risha, which was discovered in 1987, has not delivered encouraging exploration results in the past.

In 2009, BP was given up to four years to spend at least $237 million to explore and evaluate the Risha block, which covers an area of 7,000 square km, Jordanian officials said.

If the exploration leads to the discovery of large commercially viable reserves of natural gas, officials said BP would enter a second phase to invest billions of dollars in developing the field.

BP said the seismic survey "was one of the largest ever acquired in the Middle East and one of the safest and highest-productivity surveys acquired in BP history".

The government strategy calls for Risha to produce 330 million cubic feet of gas per day by 2015. The field has a current modest daily output of about 18 million cubic feet.

The kingdom, which imports most of its energy, is struggling to meet electricity demand, which is growing by more than 7 percent per year, due to fast growing population and rising industrial needs.

Jordan also plans projects to attract billions of dollars of investments for renewable energy, oil shale and nuclear power.