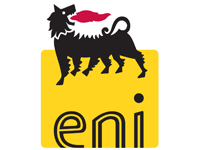 U.S. giant Weatherford International Ltd. (WFT) has secured a crucial $843 million oil field facilities contract from an Eni SpA (E)-led group that will boost oil production from Iraq's Zubair oil field by some 300,000 barrels a day, an Iraqi government spokesman said.

"Weatherford will build six initial production facilities each with 50,000 barrels a day capacity," Ali Al Dabbagh told Dow Jones Newswires, on the sidelines of an Iraqi energy conference held by CWC Group in London.

Three drilling firms, Schlumberger AG, Weatherford and UnaRos, a joint venture of Italy's Rosetti Marino and privately held Unaoil competed to build the facilities in Zubair, located in Basra in southern Iraq.

The initial production facilities, or IPF, will enable the Eni-led consortium to dramatically expand output from Zubair to 554,000 barrels a day from 254,000 currently, after about two years from the start of work.

The 20-year Zubair service contract was awarded at an Iraqi licensing auction held in 2009 to the Eni-led group, which also includes U.S. Occidental Petroleum Corp. (OXY) and Korea Gas Corp., or Kogas.

The Zubair field--one of the largest Iraqi oil fields--was producing 195,000 barrels a day before it was awarded to the Eni-led group. Production is expected to rise to a plateau level of 1.125 million barrels a day in 2017 as the full field development plan is completed. That would require the construction of other processing facilities and the rehabilitation of existing ones.