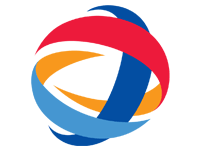 Iraq gave a veiled warning to France's Total not to make deals with the autonomous Kurdish region without the approval of central government in Baghdad. Baghdad is embroiled in a dispute with Iraqi Kurdistan over oil exports and has asked U.S. President Barack Obama to stop Exxon Mobil exploring for oil there, saying it could threaten stability.

Kurdistan said it expects more oil majors to follow Exxon in the next few months in striking deals there and France's Total has already said that it was interested in investments in the Kurdish region.

Iraqi Deputy Prime Minister for Energy Hussain al-Shahristani gave his warning during discussions over oil exports and production with French Ambassador Denys Gauer, a statement from Shahristani's office said.

"(Shahristani) warned French companies operating in the oil sector in Iraq against signing contracts with non-Iraqi government sides or local governments," it said in an apparent reference to Kurdistan, an autonomous region in the north of Iraq with its own provincial government and armed forces.

He noted "Iraq's desire to build advanced relations with France, especially in the field of energy and major strategic industries," the statement added.

Exxon became the first oil major to move into the northern region in mid-October when it signed a deal with the Kurdistan Regional Government (KRG).

Apart from Total, Norway's Statoil is also looking closely at KRG exploration deals, industry sources have said.

Exxon's deal, involving six blocks, angered the Iraqi central government in Baghdad, which says any oil contracts signed with Kurdistan are illegal. The KRG has also halted oil exports from its region in protest over what it says is the central government's failure to make payments.

The dispute over oil exports is part of a broader clash between Iraqi Arab-led central government and the Kurdish government over territory and regional autonomy that many see as a potential flashpoint for conflict since the last American troops left Iraq in December.