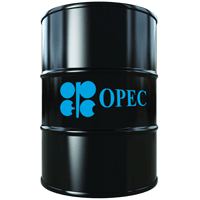 The Nymex WTI market structure narrowed its contango by over 30% in May, with the first month-versus-second-month time-spread averaging around 33¢/b, almost 15¢ down from April. This was in line with the start of the crude oil flow from the US mid-continent to the US Gulf Coast, subsequently relieving the logistical constraint at Cushing, Oklahoma.

The Seaway pipeline was officially reversed on 19 May and is now transporting crude from Cushing to Houston-area refineries. Initial capacity is capped at 150,000 b/d, but an expansion is set to boost capacity to 400,000 b/d in early 2013. Meanwhile, the ICE Brent market structure steepened its backwardation by almost 20¢ to 55¢, based on the average spread between first- and second month contracts during May.

Higher post-seasonal maintenance demand for North Sea crudes, coupled with arbitrage opportunities for Forties crude to South Korea, supported the move. The transatlantic (Brent vs. WTI) spread narrowed by a further $1.60/b in favour of WTI during May, coinciding with the start of the Seaway pipeline-reversal. Although the impact was projected to be higher, the 150,000 b/d did not have a strong impact on the Brent/WTI spread, considering that recent weekly Cushing stock-builds have often been higher than 1 mb, a level roughly equivalent to seven days of outflows at Seaway capacity.